"I grew up in this business and know that good client service always comes first."
Following in his family footsteps, Eric launched a real estate career at age 22, right out of college. Growing up in the service industry made him a natural for working with all types of clients. More than 11 years later, he continually demonstrates insight and determination, keeping his focus on the client's goals and timelines and never hesitating to voice his opinion in their best interest.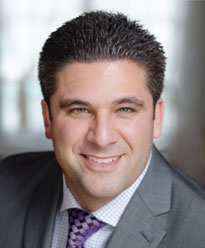 This guy is my go to realtor. I've purchased 3 properties from him and every time we do business he takes me and my family out for a nice steak dinner!

Eric helped my wife and I purchase a home in Westmont IL. Not knowing the area we trusted Eric on all of recommendations and observations. We found the perfect house at the best price. He was very patient and allowed us to take our time. He understands that home buying process is not one to be rushed.

We worked with Eric throughout the entire process of buying our home. He was AMAZING! He always gave us his honest opinion, we never felt pressured and he was always so patient with us when it came to scheduling viewings or answering our questions. He was truly fantastic to work with! We will recommend him to all of our friends and family that are looking to buy or sell their home.

Eric knows the real estate market inside and out. Because he has been in this business a long time, he knows a lot of the "right" people to get things done. His responsiveness, negotiating skills, and easy going demeanor make him the perfect real estate agent for anyone.

The first day my wife and i made an appointment with Eric it became very obvious that he was extremely good at his job. He scheduled numerous appointments that fit our preferences and he patiently responded to our numerous questions. I can honestly say that after a short time, Eric found us our dream condo. The view is magnificent and it matches our budget and taste perfectly. I do not think that another agent would have taken the time to really listen to us and work hard to find a perfect match. I highly recommend him.

Eric always made himself available and offered assistance whenever it was needed. He handled the estate sale with professionalism and thoroughness making sure that I was always informed of everything. He showed patience each time an explanation was needed and offered wise suggestions in different situations as they came up.

Eric did a great job in helping us find our perfect home. He steered us in the right direction and kept us from making mistakes, like settling for something that wasn't the right fit for us. Eric is a hard worker and gets to know his clients so he can help them find the right home.

I would strongly recommend working with Eric on either the buy or sell side of a transaction. I have!. Eric is both a strong advocate and a market expert. Whether you are trying to maximize your sale proceeds or minimize your investment, you can rest assure that your goals are also his. I strongly recommend him for all of your residential needs.
Find Your Dream Home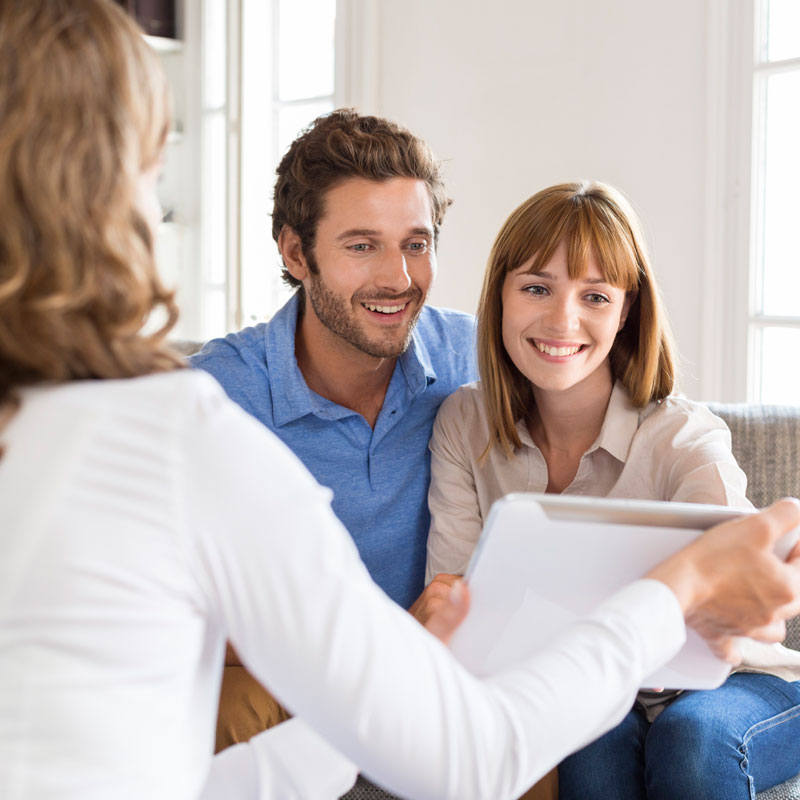 Ready to start searching listings?
It's essential to identify precisely what you want and need in a home first and foremost. So, if you're pre-approved and you understand what you can afford, now it's time to start searching for your dream home. In order to truly start searching, you need to identify what that "dream" looks like. The key is to know the difference between what you want and what you need. This means considering why you're buying, what your long term plans are, and what kind of home you're looking for.
Sell Your Home Faster
As a seller, how do you plan on making your home stand out amongst the thousands of available properties? Don't fall into the group of sellers whose properties stay on the market for months to come. Be sure to price your home right the first time. Many buyers price their home on the higher-end of the spectrum and then decrease it as the home fails to sell. Price your home competitively to ensure your listing is taken seriously from the get-go. You can also increase your chance of a fast sell by de-personalizing your home and enhancing your curb appeal. Check out these helpful guides to ensure that your home sells promptly and at the selling price you desire!
DOWNLOAD OUR FREE PDFS!
Being a well read home buyer or seller is an essential component to making informed decisions. The following pdf downloads are available to you as a resource! If you have any questions about selling or buying a home, don't hesitate to call today.