&nbsp

Lightning Fast Internet Coming To Chicago?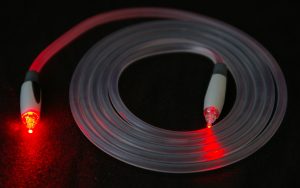 Chicago residents may be due for the Wi-Fi revolution! Google Fiber, Google's lightning-fast internet service, is making its way across the country. The waiting list is long as the service is in such high demand. So why should you care about Google Fiber coming to Chicago? Well, Google Fiber uses fiber-optic internet cables. Fiber-optic cables are capable of providing speeds which are up to 117% faster than standard DSL and cable. That is stupid fast. That is a cheetah with a rocket strapped to it's back on ice fast. Because fiber-optic cables are made of glass or plastic, they can transfer data at much faster speeds than the copper wires we use today.
Chicago has yet to be confirmed as the next stop for Google Fiber, Google's expansion into the city has likely created demand from within their own ranks to move the service into the Windy City. Eric Booth Realty Group knows that Chicagoans are a fast-moving bunch. That's why we work with them to provide fast, friendly, and efficient real estate services to Chicago residents. We don't yet know what getting Google Fiber will mean for Chicago real estate, but we can't wait to find out. We'll stay on top of the Fiber situation so you don't have to. Contact Eric Booth Realty Group today for all your real estate needs. Call today!