&nbsp

Neighborhood Highlights – West Loop
Neighborhood Profile – Chicago's West Loop
Chi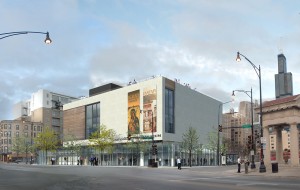 cago's West Loop is one of the city's fastest-growing neighborhoods. New housing has been springing up left and right amongst the dense scatter of stores and restaurants. West Loop attracts a diverse range of homebuyers, acting as a hotspot in Chicago's art scene and home to several highly acclaimed restaurants. The number of trendy residential lofts popping up in the community is a testament to its youthful energy. The educational and community resources in the West Loop are top-notch, perfect for anyone looking to start (or grow) a family.
Neighborhood Highlights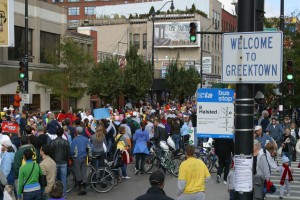 Restaurant Row: The blocks of trendy and chic restaurants near Randolph Street and Fulton Market is known as "Restaurant Row". A variety of cultures and cuisines are on display for the benefit of the West Loop community.
Greektown: A sub-neighborhood of the West Loop, Greektown showcases an authentic look into thriving Chicago's Greek community. Greek restaurants, museums, and cultural centers are just a few blocks away for many West Loop residents.
Chicago French Market: The French market offers a brilliant assortment of small artisan storefronts. The market provides a rich source of culture and authentic French cuisine to many working in the area.
West Loop Restaurants
Avec – French / Basque / Mediterranean
Blackbird – Contemporary American
Au Cheval – Contemporary American / Bar
Girl & the Goat – Contemporary American /\ Salad / Bar
West Loop Entertainment

Pitchfork Music Festival – An annual music fest featuring some of today's best artists.
Mars Gallery – An art gallery showcasing the work of some of the best local artists.
The Chicago Beer Festival – A celebration of local beer culture with tastings from some of Chicago's best brewers.
Learn more about the West Loop.
For more info on homes and condos in Chicago's West Loop, contact Eric Booth Realty.