&nbsp

Bad News for House Hunters Fans!
Warning – This May Ruin House Hunters For You!
Any fan of HGTV has spent at least one afternoon binge watching a House Hunters marathon. You find yourself rooting for one house or another, heckling the buyers for their impossible wishlists, and deciphering their banter for signs of marital unrest. But, like any reality show, there's a lot going on behind the scenes that the fans may not be privy to.
In a 2012 profile on Hooked on Houses, Bobi Jensen let us into the secret world of House Hunters. Bobi's family was featured on a special Texas-centric episode of the show, in which they ended up moving into a larger home. The show played up the cramped quarters of their former abode. In reality, the Jensens were perfectly comfortable in their old house (which they were turning into a rental property). But that doesn't make for very good television now, does it?
The first big shocker c

ame when the producers refused to feature them on the show until they closed on their new home. They picked the house ahead of time!!! What's worse – the other two options? Not for sale! Friends of the Jensens agreed to clean and stage their homes to play the roles of "House #2" and "House #3" which (spoiler alert) the couple didn't chose. Bobi's husband, a realtor, was eager to be on the show for the free advertising it provided. His acting chops were tested, however, when the couple was asked to appear genuine for multiple takes.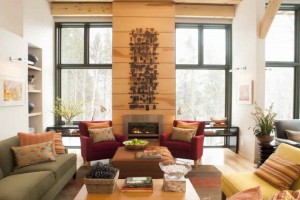 Now, it's reasonable to assume that any "reality" TV show can sometimes lean more towards a "TV show" and less towards a "reality". However, the excitement tends to deflate when the decision the entire show leads up to isn't really a decision at all. If this ruined House Hunters (or, God forbid, House Hunters International) for you, we apologize. Let us make it up to you by giving you your own House Hunters experience (the way it was meant to be). Contact Eric Booth Realty Group today!